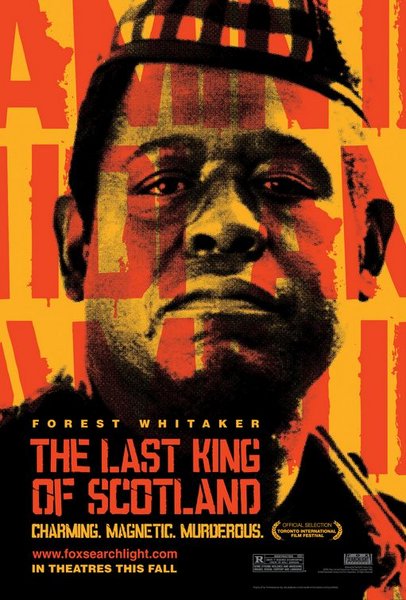 We went with a group of folks to see "The Last King of Scotland" last night. I can now say that Forest Whitaker's a lock for best actor. Holy crap. About three quarters into the film I was thinking how tasteful the direction was, despite telling such a gruesome story -- you know, the genocide of 300,000 Ugandans and all. Then WHAM (still working on my "Seventeen"-style emphasis). It turns very ugly fast.

Afterward, most of the group headed to a coffee shop to discuss, but Jenn and I pealed off and headed to the new Phenix City blues club to check out the scene. At the time, I was more in the mood for a beer than a stimulant.
We chose wisely.
Broad Street Blues
, at Dillingham and Broad, was a great breath of fresh air. The parking lot was full, and the stomping electric blues was seeping out of the building. Inside, it was t
he most diverse crowd I've seen in a Chattahoochee Valley club in a long time. Young, old, black, white. Peggy Jenkins has a killer voice, and she was belting blues in front of a tight house band (Larry Rose was on bass). Folks intermingled and danced, and it was perfect for getting our minds off of the trauma of the movie for a bit. Now, if the club would just take the house lights down a bit, things would be perfect. And kudos for going smoke-free. Check this place out, guys.