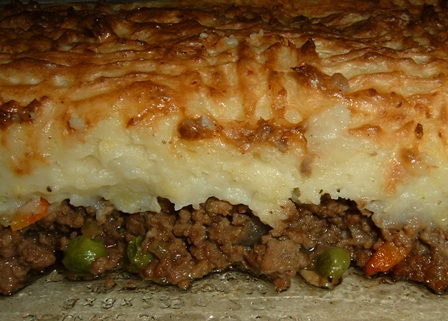 Well, I don't know anyone named Erin anymore, except a former Ledger reporter who's now in So-Fla and married. So that's not a declarative sentence to her. Nevertheless, I was feeling spry, finally, yesterday, so Jenn and I ventured down to Scruffy's with some buddies for lunch. They were serving shepherd's pie, which was tasty, but that was about it on the menu around 12:30 p.m. Jenn's a veggie-saurus, so they made her a plate of cabbage and potatoes, which was kind.

I had a few beers (Beamishes) and then proceeded to talk WAYYYY too much. So much that the aforeposted sinus infection relapsed in a big way, and I had to skip out on Cory Branan at Eighth & Rail and a friend's St. Patrick's Day party. I doped up on Tylenol sinus medication and was in pretty good shape by an early bed, though. I'm feeling pretty good again today, so hopefully I'll be back in the shop tomorrow to catch up on Friday's work.
Talk to y'all soon.
Oh, in the 5-disc changer today are Jenn's (very good) selections: T Bone Burnett's "The True False Identity," Precious Bryant's "The Truth," Bob Dylan's "Blonde on Blonde," Miles Davis' "Miles Smiles," and Ben Harper's "Welcome to the Cruel World."