Tonight, don't miss Chattahoochee blues artist Precious Bryant, who'll play some warm, acoustic blues for us at the 1100 block of Broadway starting at 7. Atlanta's Sean Costello -- formerly of Susan Tedeschi's band -- will also perform. And, oh yeah, the show's free.

Cap that off with a stop by The Loft to hear The Fiddleworms for raucous Southern rock. Many thanks to Curtis for pointing me to the Fiddleworms, a Muscle Shoals band that features the astounding guitarist Rob Malone. Malone was a Drive-By Trucker for a few years -- he's the guy with the growly blues voice who sings lead on several key Trucker songs, including "George Wallace" (off "Southern Rock Opera") and "Mrs. Dubose" (off "Pizza Deliverance").

And here's the best piece of Trucker-related news: The boys (and girl) perform on the forthcoming CD by old-school soul singer Bettye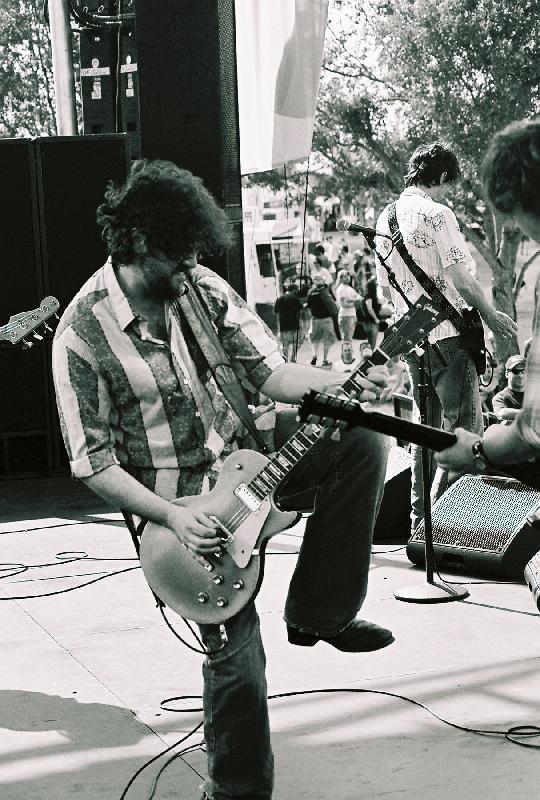 LaVette (whose 2005 disc's title says about all you need to know about her: "I've Got My Own Hell to Raise"). The new disc is called "The Scene of the Crime," and she's recorded it in Muscle Shoals with veteran session bassist David Hood. That's the father of the Truckers' Patterson Hood. I can't think of a better backing band for LaVette's "blunt force trauma" delivery (her publicist's very accurate description) than the churning guitar assault of Patterson and Cooley. Yee haw.